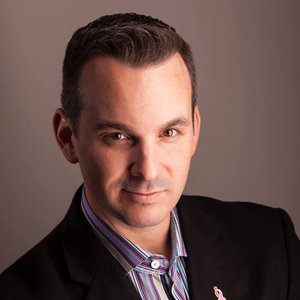 Chris Rosgen, Founder of Lumanaire Skin, President of SkinStim.
Stem-Cell Engineered Electroceutical Serums for Anti-Aging/ Bioelectric Skin Regeneration
In life-science and facial aesthetics Chris Rosgen founded Lumanaire Skin in 2017, a disruptive startup focused on the development and commercialization of proprietary topical anti-aging serums and creams using advanced technology in stem cell engineering (stem-cell derived proteins), complex growth factors, along with clinically proven bio-active ingredients, peptides, anti-oxidants, minerals, and medicinal plant extracts delivered topically to the skin using a unique patented electroceutical carrier for the highest and most exceptional topical absorption rates.
In January of 2018, Rosgen was nominated by Executive Chairman and CEO Howard Leonhardt of Leonhardt ventures as President of SkinStimSkin-Stim.com, a medical device company currently seeking a 510-k FDA clearance in facial aesthetics for skin-regeneration using patented bio-electric signals to stimulate the body's own natural ability to produce anti-aging effects to induce and increase more collagen production, elastin, stem-cell homing factors to regenerate skin. SkinStim has the first and only known patent pending bio-electric signal sequences designed for re-starting and increasing expression of tropoelastin, the body's natural elasticity improvement protein that normally turns off during childhood.
SkinStim's bench top and portable micro-current and TENS stimulators currently have FDA 510K market clearance for improved blood circulation, healing, mild pain relief and muscle tone improvement. The technology is painless, non-invasive and has mainly been utlized in sports medicine by professional athletic teams like the Los Angeles Angels and Anaheim Ducks safely for many years.
Lumanaire has established a joint-partnership with www.leonhardtventures.com SkinStim (skin-stim.com) to produce an advanced stem-cell engineered hydro-gel with a patented electroceutical carrier to create a state of electrophoresis (the movement of charged particles in a fluid or gel under the influence of an electric field) to enhance biolectric conductivity and delivery of a proprietary anti-aging formulation with stem-cell derived proteins.
Lumanaire's advanced hydro-gel for use with each SkinStim treatment along with the take home serums and creams will be the razor-blades in a recurring revenue model and in partnership with SkinStim. This technological innovation in med-device will represent a lucrative fee for service model to serve as an alternative to facelifts, injectable Botox or Juvederm filler technology, without the fear of injections, invasive surgery and the painful, traumatic and lengthy recuperation process to heal.
Lumanaire and SkinStim intend to disrupt the world-wide $250 billion-dollar anti-aging market with Lumanaire developing a "Topical Botox," like serum to rival Allergan's SkinMedica physician dispensed facial aesthetics line and with SkinStim utilizing its patented bioelectric signals to disrupt Allergan's Botox and Juvederm injectable technology by stimulating the bodies ability to rejuvenate skin by increasing the bodies own natural ability to produce more collagen, elastin, tropelastin and stem-cell homing factors with its patent-pending bio-electric technology.
In joint-partnership both companies will advance new standards in skincare to reduce the appearance of fine lines and wrinkles to effectively change the cell structure of the skin with Lumanaire utilizing clinically proven dermatological ingredients and proprietary formulations to reverse the damaging effects of aging and with SkinStim proving out its technological innovation through the FDA 510-K approval process.
Lumanaire along with SkinStim have assembled an unrivaled team of scientists and doctors in medical device and facial aesthetics with years of experience and proven success to produce the highest bench-marked formulations in the market. In facial aesthetics our co-founders/scientific team members were instrumental in the formulation, development and launch of SkinMedica, a physician dispensed facial aesthetics skin care business, acquired in 2011 by Allergan for $350 million and Kathy Ireland's skin-care product line, a corner stone of her $2 billion global branding empire.
The Global Anti-Aging Market was worth $250 billion in 2016 and estimated to be growing at a CAGR of 5.8%, to reach $331.41 billion by 2021. The future growth of the anti-aging market is observed to rely on the advancement and technological development with enhanced efficacy and safety of anti-aging products. Opportunity for new products, services or devices are high as the market consists of recognized players and their brands.(Orbis Research)
Lumanaire along with SkinStim has a combination of patented, patent-pending and advanced patentable formulations ready for commercialization. Both the startup ventures are in the process of capital formation and currently seeking their initial seed rounds of Angel/Venture capital investment from accredited investors.
Since 2015, Mr. Rosgen has served as an Advisory Board Member to Leonhardt's Launchpads by Cal-X Stars Business Accelerator, Inc. an innovation and startup accelerator focused on organ regeneration and recovery breakthrough technologies  with research labs in California and Utah.  The accelerator is currently incubating 30 start-up companies in regenerative medicine using patented bio-electric signals, advanced stem-cell pumps, and the creation of the world's first biologic pacemaker.  Their startup CancerCell focuses on developing a 7-stage bio-electric therapy for eradicating cancer tumors including skin cancer.
Background and Experience
Capital Markets, Life Science, Medical Device, Facial Aesthetics, Radio and Television.
Chris Rosgen Founder, Capital Market Relations
In finance and investor relations Chris Rosgen founded Capital Market Relations in 2001, where he provided capital market advisory to help public and private companies with venture capital, institutional investment and business process optimization for OTC, NASDAQ and NYSE listed companies. Stemming from his interest in "disruptive," intellectual property, Rosgen dedicated his career to advancing new standards as a capital market luminary in science and technology to become a self-made millionaire at the age of 34.
During his career, Mr. Rosgen built significant shareholder value by unlocking the hidden value of little known intellectual property portfolios with significant institutional investment. Sworn to help protect and build shareholder value for his clients, he secured over $250 million in equity finance. Rosgen broadcast his expert commentary to identify new standards in healthcare and technology on Clear Channel's iHeart Radio, and as a television producer for American Health Journal on PBS, while also publishing his Capital Market Report to institutional investors.
Sector expertise: Medical-Device, Facial Aesthetics, Wound-Care, Regenerative Medicine.
In skin-care/ wound care, Rosgen helped to co-found his first start-up and secured $10M in equity funding to acquire a vast intellectual portfolio (Pharlo Technology) which was acquired and privately held by Jamie Dimon, Chairman JP Morgan Chase and Joe Grano, fmr. CEO of UBS Paine-Webber.
In 2010 as investor relations counsel to Biolase, a disruptive medical device company with over 300 patents for Waterlase technology helped to execute a turn-around situation where Biolase became the number two performing stock on the market in 6-months, by securing significant institutional investment. Rosgen helped to lower the cost of capital, and also in raising over $30 million in equity finance during his tenure while serving as a capital market Luminary on radio and television to help advance new standards in laser dermatology, aesthetics and woundcare to to prevent amputations of diabetic foot ulcer patients.
In 2011, Rosgen identified Obagi, a relatively unknown and highly profitable facial aesthetics leader at $8.00 a share, assisting Chairman Alfred Hummel with an aggressive plan to build shareholder value through direct institutional investment to build up their undervalued stock prior to the Valeant Acquisition for $19.75 a share for $344M.
In 2015 Rosgen secured $10M in equity funding at $120M valuation for Kathy Ireland's anti-aging skincare brand and corner stone of Kathy Ireland's $2 billion global branding empire with financial commitments of additional $30M in equity over a 3-year period with a direct institutional investor which would save the the company $2.8M in investment banking fees.
American Health Journal on PBS
On television, Mr. Rosgen is a producer for American Health Journal on PBS. The award winning nationally syndicated program is the longest running health/medical show on television reaching 115,000,000 viewers in 44,000,000 households. Rosgen is a distinguished member of the "Producers circle," interviewing doctors who advance new standards of care for the "Innovations in Medicine," series. www.thedoctorshow.com
Education
Mr. Rosgen attended the University of California Irvine (UCI), Business Management Finance/Investor Relations -National Investor Relations Institute (NIRI) and is currently attending UCI's Business Management School for Digital Marketing.
Chris Rosgen
949-289-5075